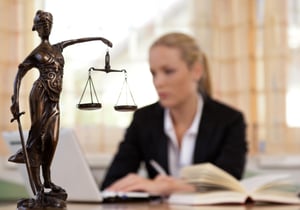 Newsjacking – the art and science of injecting your ideas into a breaking news story to generate tons of media coverage, get sales leads, and grow business – is all about providing value. The content you create via a blog post, video, or tweet with a hashtag must have a direct tie to the news story, it must be timely, and it should provide a take on the story that helps journalists and others to put the story in context. Newsjacking is powerful when done right.
That's exactly what Nick Rishwain does. Nick is an executive at Experts.com, a marketing platform for expert witnesses and consultants to get found by lawyers seeking their knowledge in litigation matters. Nick frequently writes detailed blog posts about the legal aspects of stories in the news on the company's experts-blog.com.
Nick is quick. Within a few hours of yesterday's Southwest Airlines accident, he had a blog post up. Southwest Airlines Engine Failure: Aviation Accident Investigation "It seems that after the explosion in the engine, some shrapnel damaged one of the passenger windows causing the plane to depressurize. Early reports describe one passenger as being partially sucked out of the plane at the broken window."
Driving interested people to Experts.com
Here are a few examples of the kinds of posts that Nick writes:
Let the Finger Pointing Begin: Who is Responsible for the FIU Bridge Collapse? "In the City of Sweetwater, Florida, a pedestrian overpass at Florida International University (FIU) collapsed onto a notoriously busy road below. The Miami-Dade fire department confirmed six people are dead as a result."
Tesla and Uber Self-Driving Systems Result in Fatal Crashes "Tesla and Uber, two companies leading innovation in driverless automobiles, have recently experienced fatal collisions which have hampered their autonomous testing."
Potential litigation after Carnival cruise descends into chaos as travelers and security brawl "News broke that a violent brawl had occurred on the Carnival Legend on or around February 15, 2018. This brawl appears to have been the culmination of many days of unrest on the cruise ship."
Because Nick is a law school graduate, he has the specialized knowledge to create the kinds of posts that lawyers who might hire expert witnesses would appreciate.
"We have had tremendous success increasing traffic to the blog using newsjacking and our members love what we're doing to help promote their expertise," Nick says. "Newsjacking has allowed our small company to expand our digital footprint significantly. It also allows us to feature our customers and friends in articles that receive far greater visibility than our standard informational blog posts. And it has been a fun exercise… Finding a story that can be legitimately tied to the expertise of at least one customer, to provide an expert witness angle, has me writing again!"
You must have a legitimate tie to a story
The kinds of stories that Nick writes, because they focus on the law, frequently involve very negative stories and might include death and destruction. Because of Nick's expertise and the services his company offers, he is highly qualified to comment on these stories.
However, unless you have the kind of tie that Nick does, you should always avoid newsjacking stories with these kinds of negative connotations. It can backfire on you in social media as well as mainstream media.