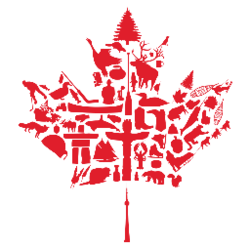 Last month I presented at an event in Winnipeg, Canada for Travel Manitoba. The travel market is crowded and consumers have lots of places to find information about places to visit. Into this environment, the best content can win the day.
I had an opportunity to speak with Siobhan Chretien from the Canadian Tourism Commission to learn about a terrific social experiment they conducted.
Upgrade to Canada involved intercepting travelers at the Frankfurt and Lyon airports and persuading people to switch their holiday plans on the spot to visit Canada instead. People only had a few minutes to consider the offer.
Direct link to the video on YouTube about the Upgrade to Canada social program.
Real-time approach drives interest
Fortunately, there were many people who were open to the serendipity of a change and they spontaneously changed their travel destinations.
Canada Tourism then created real-time content around the travelers and their experience, and the tourists themselves eagerly shared on social networks.
"The results were extraordinary," Chretien told me. "Not only were we able to share first-hand the travelers stories with the world, but online we received further upgrades from over 100 countries by travelers who switched to Canada." Social networking and mainstream media drove awareness of Canada as a destination and Canada's share amongst competitive destinations increased by a remarkable 21.5%.
I love the idea of requiring people to make a decision in just a few minutes. The real-time nature of how people then share their experience separates "Upgrade to Canada" from other social media campaigns from tourism organizations.
Marketing a national brand
"Marketing a national brand from a tourism perspective is exciting and requires passion," Chretien says. "However, no matter how sexy a destination is, promoting a country for tourism purposes has its challenges, especially with the world now being a smaller place with many travel options and competing experiences and destinations. The traveler of today and of the future has a vast array of options. It is not enough to run slick ad campaigns or hope that price alone will drive a sale and convert a tourist. The traveler needs to be inspired, motivated, influenced and in some cases convinced on the spot that the time is now to make the trip!"
How people's travel decisions are influenced by their social connections
Unlike booking travel 20 years ago, consumers are in charge of the buying process. They have huge amounts of information available from countries, regions, hotels, airlines, and outfitters plus independent reviews from sites like Trip Advisor.
Smart organizations understand this new world and build a buying process around the realities of independent research. Instead of generic information dreamed up by an advertising agency, they tell authentic stories that interest their customers. Instead of selling, they educate through online content. Instead of ignoring those who have already made a purchase, they deliver information at precisely the moment customers need it.
"Canada, not unlike hundreds of countries, is often viewed as an 'I will go there one day' place," Chretien says. "This is a chronic concern for travel brands when trying to complete a sale, as the tipping point is not always clear as to how to compel the traveler to make that final decision over another place to vacation. The one thing that is clear: We are all 'influenced' in our travel decisions. Sometimes it is by way of media. Most often it is from a respected source, a friend, family member or user generated and relevant content. With so much media distracting our target travelers in their daily activities, we needed to come up with a means to command attention through channels that would reach the consumer and compel them to travel now!"