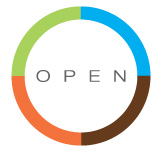 open cycle, the new project from Gerard Vroomen, officially launches today.
Back in 2006 when I was looking for interesting examples of companies for inclusion in the first edition of The New Rules of Marketing and PR (now in its third edition) a cycling friend told me about Cervelo. I checked out the site and quickly learned Cervelo was a content marketing pioneer so I interviewed Gerard, a co-founder of the company.
Back then, Gerard told me that he is an engineer, not a marketer. He said that Cervelo does not have any marketing experts.
Yet, in the past six years, Cervelo has generated much more attention than their bigger rivals and has grown quickly into one of the most important bike companies in the world.
Yes, Cervelo has awesome products used by the top road racers and triathletes. But the content on the Cervelo site as well as their attention to social networks, built to educate and inform and keep the community involved, has been instrumental in the company's success.
I've kept up with Gerard via social media and this past January went on an expedition with him into the jungles of Panama where he told me about selling Cervelo and shared his vision for a new company called open cycle which he is launching today.
open cycle
open cycle, co-founded by Gerard and his partner Andy, is producing high-end mountain bikes unlike any other on the market.
As they say on the site: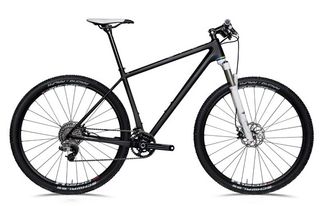 "Three words describe this new venture: bikes, open and simple.
Bikes we live and breathe. Andy's career spans from downhill racer (back when helmets were optional!) to CEO of a mountain & road bike company. Gerard's career includes co-founding Cervélo, where's he's done everything from engineering and design to sales, supply chain and marketing.
Open means open to new ideas; from our customers, retailers, vendors and ourselves. Open to show the intricacies of our products but also our company. Open even to issue shares to some of our customers.
If open is the goal, simple is the tool.
'Relentless simplicity' is our guiding principle. Reduce the number of models and you simplify production, logistics, customer decision making, the website, everything. Avoid traditional advertising or sponsorships and free up precious time. Transfer logistics to third parties and you can focus on what matters most, which in our case means:
Designing better bikes, the first of which we introduce here.
Connecting with our customers.
And when you put it that way, is there really anything else to do?"
An unfolding marketing case study still in its infancy
open cycle is a marketing example to watch because we will witness a social media and content marketing enthusiast launch a company from day one.
Right from the start, the company is focused on social engagement throughout the site, with community aspects and social network links. Anyone can comment on anything. They are committed to having the community of enthusiasts help them so everything is open.
The open cycle site also features a blog. What's interesting is that Gerard and Andy have been blogging for a year as they've secretly developed the technology for their new bike. But the blog posts went unpublished until now. Kind of cool, don't you think?
Are you a marketer?
A few days ago I revisited the question I asked in 2006 when I again asked Gerard about marketing. As I wrote way back then, I think he is a marketer extraordinaire, but he always pushes back:
"To be honest, I don't think of it as marketing," Gerard says. "It feels simply like talking to people. And companies like Facebook, Twitter, et al have given us some interesting ways to do that.
They turn companies such as open cycle into the global version of the village baker of yesteryear (to paraphrase Gary Vaynerchuk). You know your customers, they know you, so you want to treat them well. You want to give them good quality and they tell their neighbors. You mess up and you feel bad and try to make it right. The opposite of what's happening at many companies today (Goldman Sachs anyone?)
And of course, the flipside is that if you don't treat them well, they'll tell the rest of the village."
I'll be updating the progress of open cycle from time-to-time in the next months and years and expect great things from Gerard and Andy.