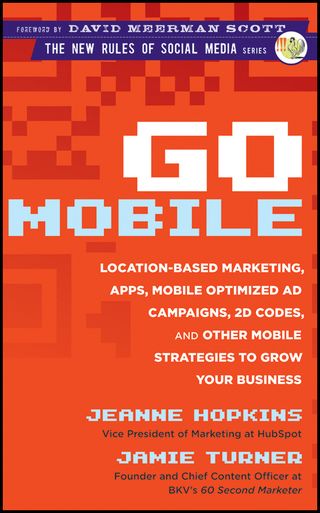 In Tokyo's Roppongi entertainment district you find several hundred bars within walking distance of the subway station. Yet only a few are visible from the main street; the vast majority are tucked away on the upper floors of back-street buildings. To differentiate, many cater to highly refined customer preferences. So if you want to listen to classic reggae while sipping a Red Stripe, there is a bar for you in Roppongi. But how do you find these establishments when you're thirsty and confused in an unfamiliar city?
Your mobile of course!
Because buyers use their mobiles to search for products and services in the time of need (like I do when I'm in some faraway city), you've got an opportunity to reach them when they are ready to buy.
The elapsed time from firing up a mobile app like Foursquare or Google Mobile to a customer walking in the door is now measured in minutes (or even seconds).
Adding GPS (global positioning system) capability to mobiles has transformed a once mundane voice-only mobile phone into a targeted weapon focused on proximate surroundings. With onboard GPS capability, the mobile user gains awareness of nearby people, companies, and locations, even in unfamiliar territory like the bar district of Tokyo. Engaging people via mobile devices is a fast-growing and fascinating area that every modern marketer needs to be knowledgeable about.
That's why an understanding of mobile marketing is so important.
Fortunately, Go Mobile has the answers. The new book, part of my own New Rules of Social Media Book Series, is published today.
When I created the series with John Wiley & Sons, I said that it was essential to have a book about mobile marketing. Fortunately, Jeanne Hopkins, V.P. of Marketing at HubSpot and Jamie Turner, founder of the 60 Second Marketer agreed to write this book. Either one of them would have written a great book on mobile marketing, but having them collaborate is double the fun. I learned a great deal by reading this book and I'm confident that you will too.
Mobile marketing is for all organizations
The challenge is to understand this new landscape so you can get your business into the mix at that precise moment of decision.
It's not just consumer brands that need to pay attention to mobile marketing. There's also the often overlooked but essential requirement that you make your website mobile friendly which is essential to all. Many sites still don't have a mobile-friendly architecture, so those organizations miss out on opportunities to sell to the many people now accessing their sites from wireless devices.
Mobile offers the power to reach buyers at the exact time and place they're looking for what you offer. It is a revolutionary tool for building business and it's easy to learn.
Go Mobile provides a step-by-step roadmap for people interested in using mobile marketing to grow their sales and revenues. The book covers how to set-up a mobile website, how to run a QR code campaign, how to develop a mobile app and how to run a mobile banner ad campaign, and more.
USA QR-code Scavenger Hunt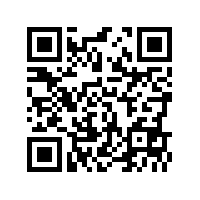 To launch Go Mobile, Jamie & Jeanne have hidden 4 iPads with copies of Go Mobile in secret locations around the U.S. Clues will be available each day starting January 12, 2012. Scan the bar code to begin playing or go to the Go Mobile site to learn more.
Fun fact: There are 6.8 billion people on planet Earth. 4.0 billion of them own a mobile phone, but only 3.5 billion of them own a toothbrush.
Are you reaching this vast marketplace?
Disclosure: I am on the board of advisors of HubSpot.