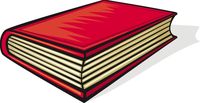 Last week I wrote about the beginning of Summer Land's journey to reach her goal of landing a book deal with a major publisher. If you missed it, you can read my post How to get a book deal and download Summer's new ebook Fried Chicken For The Drunk Girl's Soul.
I often speak with people who have attracted the interest of publishers and I offer my advice on how to best work with a publisher.
Of course, you don't even need a publisher. You can publish an ebook book yourself. That's what Summer did. You also have the option to publish a print edition on your own.
I've published books many different ways: my own free ebooks (I usually do one free ebook each year), a self-published novel called Eyeball Wars, and books with small and large publishers. My latest books as well as my series have been with John Wiley & Sons and the model has worked great for me (but is not right for everyone).
Let's assume you've done the homework, you've got a nonfiction book, and you decide a publisher is right for you.
In my opinion, the most important thing to consider when choosing a publisher is distribution.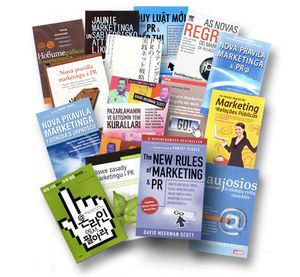 Where will they get your books placed? Will they only sell it on Amazon? Will your book be sold at physical bookstores? How about international?
I worked with Wiley on my last ten projects because they provide me distribution that I simply could not get on my own or with other publishers I considered. In North America, my books are in hundreds of physical bookstores (including chains, airports, universities, and independents). My books (in English) are sold in dozens of countries and Wiley has cut deals on my behalf to have them translated into more than 25 languages. The New Rules of Marketing and PR is used by professors as text at nearly 1,000 Universities. And my books are on all the major ebook platforms - Kindle, Nook, Sony, Apple and also in audiobook format.
This sort of distribution is next to impossible through self-publishing.
Never take more than a nominal advance
Many people spend all their time and effort negotiating an advance. Or they play one publisher off another to see who will pay the biggest advance. Many also pay a literary agent to help them negotiate and it is in the agent's best interest (but not yours) to maximize that advance, because the agent earns a percentage and is delighted to get that money up front.
But an advance is just a loan that you have to pay back from your ongoing royalties. Because so many people misunderstand this simple concert, I want to repeat this: An advance is simply a loan that you have to pay back from your ongoing royalties. At the miniscule interest rates in our economy today, it doesn't make sense to take money now that you have to pay back later. But more importantly, taking an advance is a risk because if you don't earn the advance back from your royalties because you sell fewer books than you expect, it is highly likely you will never be asked to do a book from a traditional publisher again because you are seen as too risky.
Hire your own editor to work with you
You need to write an excellent book and you normally aren't given a whole lot of time to do it. So you want to find a skilled editor who can work with you as you are developing and writing the manuscript.
Don't rely on the publisher to do your job -- you need to submit a clean manuscript on the due date. Yes, your publisher will assign you an editor and a proofreader. But to get the most out of that help, you need to submit your work in first class shape to begin with.
Your editor will help you see the big picture of your book and will give you the tough love you need in order to make your book better. Only a fool edits themselves.
Spend as much time and effort marketing your book as you do writing it
The only person you should consider to market your book is you, the author. Never choose a publisher based on what they say they will do for you in the marketing and promotion area. That's your job. Your book is one of dozens or hundreds they publish so it is best to assume that any marketing, PR, or promotional help the publisher provides is an added bonus.
You need to begin marketing the book now - years before release date. Don't wait. Build your platform. Develop a reputation, get speaking gigs, create content that brands you as an expert.
Back in 2006, Seth Godin wrote a blog post that I still refer to from time to time. Seth offers 19 points, all valuable. Read Seth's post here: Advice for authors.
Image: Shutterstock / Tribalium