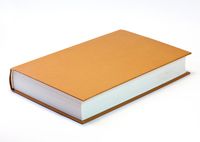 About five months ago I met Summer Land at a speaking gig in Australia. She's a writer who wanted to get a book deal and she wanted my advice.
I've heard this before. Hundreds of times. Many people want to know how to get published and because I've got seven of my own books and have produced five others, they quiz me on what it takes.
While many people want to talk about it, almost nobody wants to know the hard truth of what it takes to get a book deal: HARD WORK.
Very few people are willing to make the effort. I figure way less than one percent of people I speak with are willing to do the hard work required to have their work published by a major house.
Summer is one who is willing to do what it takes to get a book deal. Today she released her ebook Fried Chicken For The Drunk Girl's Soul. (More on that in a moment.)
How to get a book deal
Here is a greatly simplified version of the four steps required. (I'm assuming you can write and are a good storyteller).
1) You must publish yourself first. Unless you are already famous and want to write your memoirs (like Dick Cheney for example), no publisher will to take you on. You need to publish your stuff yourself in a blog or an ebook that you give away or some other way.
2) You have to build an audience. You need to get your stuff out there and get people interested. Your platform might be through video, television, blogging, or other ways. This takes a lot of hard work.
3) You get your fans to help you. You create content that's worthy of being shared. You figure out clever ways to get your fans to spread the word for you.
4) Then you take your success to publishers. Believe me, if you've built an audience of people who love your work and share it and you can show that success, publishers will be eager to work with you and to cut a book deal.
Lisa Genova followed this route. She used social media to turn Still Alice, her self-published book, into a deal for just over half a million US dollars with Simon & Schuster and then made that edition into a NY Times bestseller.
I got my first book deal with John Wiley & Sons because I wrote a free ebook called The New Rules of PR that had 50,000 downloads in the first month.
I gave Summer this advice and figured I'd never hear from her again because its so much work. I was wrong.
Fried Chicken For The Drunk Girl's Soul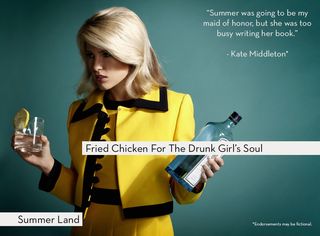 Today, Summer launched her ebook Fried Chicken For The Drunk Girl's Soul. You can download it for free. I loved this ebook. I laughed so hard at one point while reading it that I spat my lunch on my computer screen. Really funny stuff.
Summer also launched a new site today to support her writing efforts. It's well-designed and showcases her nicely.
Some weeks ago, she built momentum towards the launch by creating a Facebook event to promote the launch among her friends. As of the morning of the launch, 1,124 people are attending.
Did I mention that Summer Land is 24 years old?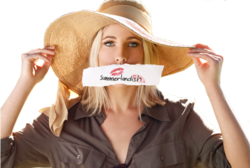 Here are some of Summer's Lessons Learned:
Zodiac tattoos are never a good idea.
Drive. Then drink. Then don't drive. But bring road soda. I really mean a soda. No, really. A soda.
No one will buy the cow if you're passing the milk out for free. Even if that cow is super cute, educated, funny, and a "strong and independent" woman.
Dressing up as a Playboy bunny for Halloween, when you're 8, may be frowned upon.
Summer is just starting her journey to getting a book deal. She's doing it right so far. I have confidence if she continues along this path that she will see her book in print from a major publisher before her 30th birthday.
Summer is willing to do the hard work required to set her on the path to achieve her goals.
Are you?
Book Image: Shutterstock / Luchi_a