Have you used AOL, Lycos, Excite, MSN, or Yahoo! recently?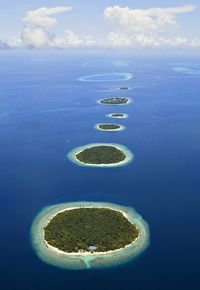 It seems we are entering Portal 2.0 as the major social sites have been jockeying for position this past week to win the minds of consumers much like the portals did more than a decade ago. These companies appear to be creating islands by erecting the same sorts of barriers as the portals did in the late 1990s.
At that time, the portals fought with each other and consumers were left out of the discussion. So while the analysts talked up the merits of this portal vs. that as if that's all there was, a little search engine called Google figured out a better way to organize information on the Web.
Read my article just published in the Huffington Post
Are Google, Facebook, and Twitter Taking Social Backwards?
As I was playing around with Google+ this weekend, I noticed much discussion about Google+ vs. Facebook. People were talking about which is better and which they would use more. That's exactly the talk that played out in 1998 regarding portals.
This weekend the social services responded with a round of blocking access to their services from each other. Google discontinued its excellent real-time search feature - powered mainly by Twitter - that had been active since December 2009.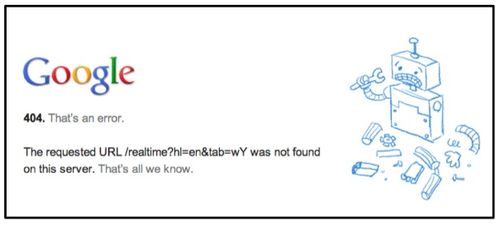 And Facebook blocked a contact-exporting tool used to let people save the email addresses and other information of their Facebook friends as a file or to import them into Gmail.
Ugh. Not again! It's Portal 2.0
I worked in the portal world in the late 1990s. I was with NewsEdge, a real-time news provider that sold information feeds to the portals. It was an exciting time. But as the portals fought with each other by spending their investors money, information users were increasingly bewildered by choice. Where to find quality content? Enter the Google search engine.
Sure, I understand that Google, Facebook, and Twitter need to make money. Their investors are counting on that. But in their scramble to erect moats around their services and as they try to keep users, are they potentially driving them to consider a more nimble way to communicate?
I'm sure there is a smart company waiting in the wings ready to swoop in with a better way to organize social contacts that doesn't rely on a Portal 2.0 mentality. I have no doubt there is a company out there solving this problem just like Google solved search a decade ago. I look forward to the day when my social services and personal contacts are not housed in separate islands dotting the ocean of the social Web.
Island image: Shutterstock / R McIntyre