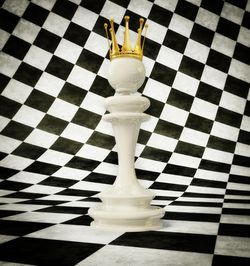 Earlier this week on this blog, I riffed on how You and I are incredibly lucky. My point was that marketing and PR is so much easier with the ability today to publish information.
Several people called me out to say that I make it seem too easy. That simply tossing stuff out there is not enough.
For example, Stephen Eugene Adams wrote: "I think that we are now seeing a lot of unemployed marketing and PR people. If everyone can now do it themselves, then why do we need a top level person to run our marketing effort. Marketing people have now become production people. Tweet 5 times a day. Post on the Facebook Fan Page once a day, send out a press release to PRWeb once a month, send out an email newsletter once a month. The CMO of most small and medium sized businesses these days are now fresh out of college and they are lower paid. Is this better?"
I replied to Stephen: "No, it is not better. It is a problem. Marketing Strategy is still essential. Tweeting or blogging is just the tactic. But it is essential that the tactics chosen support the company goals."
Marketing and PR must start with strategy
I've thought a great deal about strategy and distilled it down to my free two-page Marketing Strategy Planning Template.
Start with goals: What we need to do is align marketing and PR objectives with those of the organization. For most corporations, the most important goal is profitable revenue growth. In newer companies and those built around emerging technologies, this usually means generating new customers, but in mature businesses, the management team may need to be more focused on keeping the customers that they already have. Of course, nonprofits have the goal of raising money; politicians, to get out the vote; rock bands, to get people to buy CDs, iTunes downloads, and tickets to live shows; and universities, to get student applications and alumni donations.
Then focus on buyers: Successful marketing and PR efforts work because they start by identifying one or more buyer personas to target, so you need to make buyer personas a part of your planning process. A buyer persona is essentially a representative of a type of buyer that you have identified as having a specific interest in your organization or product or having a market problem that your product or service solves. Building buyer personas is the first step and probably the single most important thing that you will do in creating your marketing and PR plan.
Now you're ready to publish: Then your brand journalism efforts should be designed to reach the specific buyer personas that you have created. You must now think like a publisher. You should develop an editorial plan to reach your buyers with focused content in the media they prefer.
How to use the Marketing Strategy Planning Template
I created the Marketing Strategy Planning Template to help people implement strategies for reaching buyers directly. I believe it's essential to shift out of the marketer's comfort zone of preaching about products and services. For example, if you were to say to me, "I want to start a blog," I would point you to the template and have you start asking the following questions:
Who are you trying to reach with the blog?
Is a blog the best tool? Or might another form of content be better?
What problems can you help solve for your buyers?
What value do you bring as creator of this content?
What search terms are people entering to find you? (This will help you name the blog itself and to title individual posts.)
What sort of person are you, and what is your company's personality? (This is helpful for creating the design.)
What do you want people to do—buy, donate, subscribe? (Helpful to create appropriate links to additional content.)
The Marketing Strategy Planning Template is built on the same principle I talk about on this blog: that understanding buyers and publishing information on the web especially for them drives action.
You need a strategy before you start creating content
This approach becomes clear on the second page of the strategy template where I point out that when you publish valuable information (videos, blogs, Twitter feeds, e-books, and so on), you are creating the sorts of links that search engine algorithms love. Thus, your content surfaces when buyers are looking for help solving their problems!
The second page also reminds you that the information people find will drive them to action and help you achieve your goals. Moreover, you can monitor your own effectiveness: You can measure how many people follow you on Twitter, sign up for your email newsletter, or download a white paper. You can also measure how your marketing strategies are helping your organization reach its most important goals, such as new sales and revenue growth.
Image: Shutterstock / AlexRoz