Late last week I wrote a post called Advertising agency campaign mentality. It got some attention with, as of this writing, a few hundred tweets, a bunch of Facebook likes, and 24 comments.
Some people – including Chris Brogan and Dominic Litten called me out in this post because they saw it as a collection of clichés. Yep. Guilty.
While I stand by what I say and I certainly have seen a large number of ad agencies talking up their social media campaigns in the way that I talked about in my post --check out this one for example -- I will admit that my personal experience hiring agencies is from a decade ago. Sure, I did go a bit into the zone of cliché. But sometimes that's a great way to learn, right?
Every agency touts their expertise in social media. It doesn't matter if they are a PR agency, ad agency, design agency, or interactive agency—they've got you covered for that social media stuff.
"What's your budget again?"
So to be fair, I want to talk about the typical PR approach to social media too.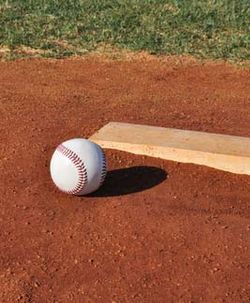 PR agencies are skilled at "pitching" reporters and editors in the hopes of getting a "hit" that they can add to their clip book.
(Interesting that the ad people use war metaphors but the PR people prefer baseball.)
So in my experience, their preferred approach to "that social media stuff" is to pitch bloggers too. I get more than 100 of these pitches a week: "Your blog readers will find our clients' stuff interesting! Oh, and we built them a Facebook page!"
PR APPROACH TO SOCIAL MEDIA - PITCH
Relies on getting others to talk up clients. (We know all the key mommy bloggers!)
The pitch is dripping with gobbledygook. (Our client has innovative, cutting-edge, mission-critical applications to improve business process!)
The pitch prattles on about the client's product or service. (Features! Benefits!)
The pitch includes superlative laden quotes from third parties, such as customers, analysts, and experts. (Hey, don't take our word for it – check this out.)
The pitch usually includes "an invitation to speak with the CEO." (I always find it weird that only the CEO talks. What about offering up a customer of the client to talk about how they use the company's products or services?)
Big budget. (Hey, we're an expensive agency. You want the best, right? Want to see our Gold Quills and Silver Anvils?)
Just like when I talked about ad agencies, I know there are PR agencies out there who totally understand other ways to get their clients "some of that social media stuff" than just pitching bloggers and getting a few clips.
There are some excellent agencies that combine traditional media relations with content creation and social media.
I think the excellent PR agencies understand that they have a role in helping their clients to create original content that gets them noticed. That valuable online information -- YouTube videos, blogs, photographs, ebooks, Twitter feeds, Webinars, and the like – is a better approach in the long run than generating a handful of clips from bloggers.
What do you think?
Image: Shutterstock / Mark Herreid