UPDATE -- January 23, 2011 -- The entire limited run of 7,200 copies of this boxed set sold out at $450 each in just four days. (That's three million dollars folks!) I'm glad I ordered mine!
++++++++++++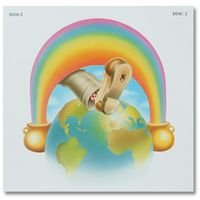 When I was in college, the most played album in my senior year dorm was the 3-album Europe 72 by the Grateful Dead. It was on constantly.
Many Deadheads consider the 1972 European tour to be the band's best. They were young but experienced, having played together since the band formed in San Francisco in 1965.
So in typical Grateful Dead fashion, almost as if the band and its label were applying lessons from my book with Brian Halligan Marketing Lessons from the Grateful Dead: What Every Business Can Learn from the Most Iconic Band in History, the band and their label, Warner / Rhino, are releasing a box set of the entire 1972 European tour.
This is a marketing story.
You don't have to like the Grateful Dead to learn something from this story. I offer some ideas for all companies near the end of this post. But first, a little about this offering.
Coming in September is a gargantuan, beautifully designed Europe '72 Mega-Box Set containing every note of all 22 Europe 1972 shows on 60 discs.
The Dead's first tour outside of North America took them to all sorts of historic and unusual venues in England, Denmark, West Germany, France, Holland and even tiny Luxembourg. As a hedge against the costs of the nearly two-month trip, the Dead's label, Warner Bros., paid for the band to lug around a 16-track recorder to capture the entire tour.
It was these master recordings from which select tracks were used in the original album that all Deadheads love.
Jeffrey Norman of Mockingbird Mastering, who has been the primary mixer of Dead archival multi-track material for the past 15 years is working with Warner / Rhino, toiling many months over the 16-track masters from the tour. They are employing the Plangent Processes transfer and restoration tools, trying to get every show to sound "just exactly perfect" (as Bob Weir says) for this release. Mastering to HDCD specs is two-time Grammy-winning engineer David Glasser of Airshow Mastering.
The packaging, still being finalized, looks amazing.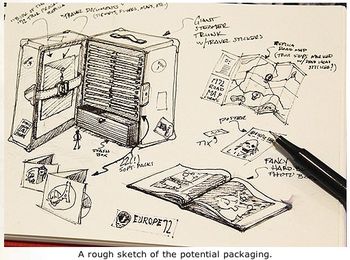 At $450, this clearly will not be a box for everyone.
Some interesting marketing takeaways from this:
Put your best customers first
When you have serious fans of your products and services, you need to create something special just for them. A deluxe version. A special edition. More access. Better support. Seats in first-class. Tickets to the client conference. The list goes on.
(How are you treating your best customers to something special?)
Make customers a part of the journey
The band and Rhino made fans a part of this effort. Due to the huge manufacturing costs Rhino needs to have 3,000 pre-orders before they even go into production. If they don't reach 3,000 by April 1st, the boxed set won't happen. Bringing customers into your early stage processes is an interesting way to build loyalty.
(How are you making your customers true partners in success?)
Free drives fee
The shows from the 1972 European tour are available for free on the Web. The band allowed people to record and share their music. But these versions, with months and months of high-tech sound enhancement are worth paying for.
(What are you giving away for free in order to drive fans?)
Yes, I did reserve my copy!