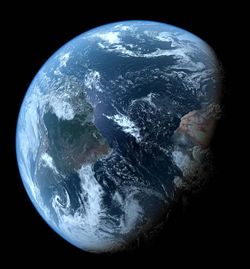 This week, I'll be meeting with Shigesato Itoi, an influential Japanese futurist. Itoi-san is a popular blogger, video game creator (Nintendo Earthbound series), copywriter (he thought up the name Game Boy), & television personality.
Itoi-san is coming to Boston to spend time with my co-author Brian Halligan (CEO of HubSpot) and me to discuss our book Marketing Lessons from the Grateful Dead. Itoi-san and his company will be leading the creation of the Japanese version of the book, scheduled for release in mid-2011.
Over the USA Thanksgiving holidays, I got to thinking about the importance of the global market for businesses. While we Americans took time off to be with family and friends, the rest of the world was hard at work.
While many lament that the real-time Web now means no true downtime, I feel the opposite. I'm excited that the Web allows any business to go global (even a one-person businesses like mine). In my case, my books are published in 26 languages from Bulgarian to Vietnamese and I deliver talks all over the world.
Many readers of my new book Real-Time Marketing & PR have said how much they liked its global aspect -- examples of real-time innovation (and some missteps) come from Amsterdam, Tokyo, Toronto, Mumbai and more. I'm glad to see that recognized because some of the most fascinating innovations I encounter are bred by obstacles specific to local environments very different from the U.S.
One of the most important lessons of the global market is that you need to localize on the Web platforms of choice for that country and marketplace.
In the Netherlands, social networking site Hyves is essential to reaching the Dutch market. It is the second most visited site in the Netherlands after Google, but in terms of time spent, it is certainly tops. And Hyves has more users in the Netherlands than the other major social networking sites Facebook, LinkedIn and Twitter combined.
In Japan, it is much easier to reach consumers today than when I lived there from 1987-1993. (I established the Wrightson ICAP business and then was Asia marketing director for Knight-Ridder).
Back in the pre-Web days, Japan's media was a monolithic gatekeeper that kept all eyes focused on the agendas of giant corporations like Toyota and Panasonic. And huge physical advantage went to bricks and mortar establishments (like bars) visible from train station exits that were -- you guessed it! -- owned by giant corporations.
The whole system was rigged to keep outsiders from breaking in -- foreign companies AND domestic upstarts. It was like weed killer, designed to keep entrepreneurs from springing up in the cracks.
The real-time online world is blowing that regime apart as innovators such as Kenko.com figure out how to engage Japan's 75 million net-enabled mobile users. Japan's consumers can now stand in front of a train station with their mobile and instantly find hundreds of bars within a 5-minute walk...
Like Hyves in the Netherlands, you need to engage the Japan market through the services that make sense.
News2u.com is the local press release wire (think PR Web or PR Newswire) that's optimized for social media in Japan. Founded by Minako Kambara, an amazing woman entrepreneur (Japan didn't have such a thing when I lived there), News2u is 10 years into a mission to crack the Japanese market open to upstarts, home-grown or gaijin.
Until last week there was little in English about News2u, so this is breaking news from me. If cracking Japan's still huge and dynamic market is on your radar, due diligence requires a thorough look at what News2U offers.
Image: Shutterstock / Gl0ck