If you know someone who is currently attending college or university or who has recently graduated, please pass on a link to this post. Thank you.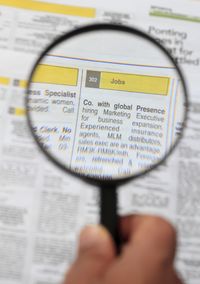 The best thing you can do is start a blog (or video series or wiki or some other online channel).
Start marketing yourself right away so that when you graduate, you have years of content on your blog.
Having a well-done blog is much more important than a resume to get that first job.
I am on several company advisory boards and when asked how to hire communicators at any level, my answer is: "See how they communicate themselves. If they can't do that well, don't hire them."
It's never too late to start.
If you're a recent graduate, start today (not tomorrow). Create some brand journalism that positions your personal brand as the one to hire when the time comes.
I reached out to some University professors to point us to some students who have done this really well. While these are people who are communications majors, the idea works for any field of study.
"We require PR students at Kent to do a blog as part of a senior-level class," Bill Sledzik, Associate Professor, School of Journalism & Mass Communication at Kent State University told me. Here is Bill's post explaining the philosophy: Should PR students be forced to blog? We think so Note that there are more than 50 comments on Bill's blog post as of this writing.
"For the 'required' blogs, our students write on PR-related topics that interest them most," Bill says. "Thought is, the PR-focused blog gives [students] a leg up in the job market, showing off their abilities as writers and researchers as it relates to the business."
Bill gave us some great student blogs to take a look at. I also got student blog links from Karen Miller Russell, associate professor, who teaches public relations and media history at the University of Georgia.
Here are some excellent student blogs to check out:
Aaron Kaufmann is spending the summer as an intern with the Washington office of Fleishman-Hillard. His blog is The Beltway PeRspective
May 2010 grads Rebecca O'Dell and Shantae Rollins created Sassy & Classy PR to share their experiences as they prepare for the job search.
Marissa Mendel used her blog An Appetite for PR to focus on PR in the food business, an interest of hers.
Katherine Strait is an '09 alum who blogged as a student at Dawg Food and it helped her get a job. She now blogs at Dawg Food: Small-town foodie hits the big city
Courtney Garmhaus, a member of the national champion PRSSA Bateman Competition team, blogs at GirliePR
Rachel Esterline, recently graduated from Central Michigan University, blogs at ExPRessions. To prove the point, she is happily employed as an account executive and social media specialist at AGP & Associates. And she "loves it."
Hire them!
Congratulations to these students who are writing such passionate blogs. And kudos to Professors like Karen and Bill who promote these ideas to students.
If you are a student or recent graduate, forget about the resume for now and start blogging.
If you are looking to hire an entry-level PR person, ask about their blog.
Image: pistolseven / Shutterstock