UPDATE: About an hour after I tweeted this post, American Airlines - @AAirwaves - tweeted a reply. Good for them for monitoring and responding. They also contacted me privately and want to engage with me on this. I'll report what happens.
+++++++++++++++++++++++++++++

ORIGINAL POST: This morning I received an email from American Airlines titled Family Size Your Mileage Balance.
The email annoyed the hell out of me because it is so inappropriate to be downright insulting. Let me explain.
I have been a loyal elite-level customer of American Airlines for more than a decade. I am currently Executive Platinum level in the AAdvantage program, American's highest, earned for more than 100,000 miles flown in a year. In 2009 I blew past the requirement, generating 157,988 miles in the American AAdvantage program.
Note that 100,000 air miles at 500 miles per hour is 200 hours -- more than one entire week in an American Airlines aluminum tube in a year! (Apologies to my wife and daughter for not shoveling snow during the last storm – I was on an American plane).
So far this year, I have flown with American (and AA partner British Airways) to Tokyo, Amsterdam, and Mumbai (paying business class for most of it) so I am sitting with 28,000 miles just two months into 2010.
Yup – I fly a lot. And most of it is on American.
My total available point balance as I write this is over a half million points (one point is equal to one mile).
So here's where I get annoyed.
The email insults me by suggesting I purchase points so I can take my family on a vacation. But I've already got enough points to take my family anywhere in the world American flies and I can do it in first class.
The email has my American AAdvantage number on it, so they certainly know who I am and how many points I have!
Offer Extended: Buy the Miles You Need for a Fun-Filled Family Vacation And Earn Bonus Miles!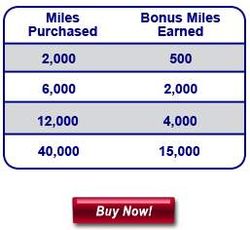 Redeem your American Airlines AAdvantage miles for your next family vacation. Don't quite have enough? You can purchase the miles you need for everyone in your family to reach an award — plus, when you purchase miles through March 31, 2010, you'll earn up to 15,000 bonus miles!
Email marketers need to wake up and realize that their best customers need to be taken care of, not insulted.
Why not create an email list for Executive Platinum members only? Why not offer me an amazing vacation that I can spend my half million points on?
We've moved beyond the era of bulk broadcast email marketing to huge lists.
Email systems need to be sophisticated enough to segment people in real-time based on what they are doing as a customer and then send appropriate offers.
Don't get me wrong -- there are some great things about American Airlines.
I have met many amazing people who care about passengers and enjoy their job. For example, Lisa, who flies the Boston LAX route, greets me by name and we talk about music and books. Lisa wouldn't send me an email encouraging me to purchase points because she knows I fly on American planes nearly as much as she does.
What can we do about this? Thoughts?