This week I had a chance to hang out with Jay Blakesberg, long-time Grateful Dead tour photographer, in his San Francisco studio.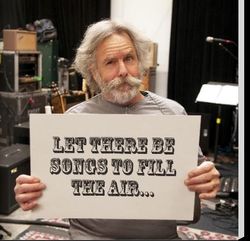 We discussed how the band (now called The Dead) is at the forefront of using technology for marketing. This video is about 9 minutes and includes highlights from the discussions. Please take the time to hear Jay describe what a true marketing powerhouse of a band is doing more than 45 years after they originally formed.
I suggest letting the video load before watching.
Direct link to the video here.
Details of what we discussed in the video:

:00 - 1:50 Through a partnership with Blurb, Jay Blakesberg created an official tour book for each city of the tour. At each stop, a collectible book featuring backstage and rehearsal shots is made available. A few days after the show, you go to Blurb.com and place an order and the book will include photos from the show that you attended.
1:50 - 4:00 You can get recordings of any of the tour's shows by buying from the official Dead site as a download or purchasing a CD set at the show itself which is available just 30 minutes after the end of the show.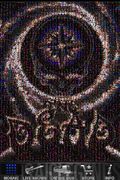 Jay worked on an iPhone application called The Dead Tour 2009 – ALL ACCESS includes streaming audio from all the shows on the tour, streaming video, blogs, and photomosaic images. Jay also live tweeted the set lists as each concert was happening.
5:30 - 9:00 On The Dead being on the forefront of marketing technology. 45 years into their career, they are still cutting edge.
Jay has some great photography books that you can order on his site. Of course, I scored signed copies of them when I was at Jay's studio!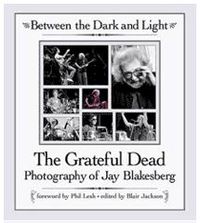 Between the Dark and Light: The Grateful Dead photography of Jay Blakesberg
More than 900 classic photos lead you on a journey through the colorful world of the Grateful Dead. Most of these images, shot from 1978 – 2002 have never been published before. With Jay's back-stories, a foreword by Grateful Dead bassist Phil Lesh, and historical essays, Between the Dark and Light is an irresistible 25-year journey through the Grateful Dead experience.
Traveling on a High Frequency: Jay Blakesberg photographs 1978–2008
A 30-year retrospective with 304 pages featuring over 1,200 photographs from the archive of Jay Blakesberg.
Top image: Jay Blakesberg photo of Bob Weir via blog.blurb.com
Second image: Tour book from the Worcester, MA shows
Third image: The Dead iPhone app