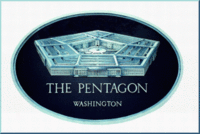 On Friday, I spent the day in Washington D.C. meeting with people from the U.S. Department of Defense to discuss how social media is now an important component of their communications arsenal. The DoD is the federal department charged with coordinating and supervising all agencies and functions of the government relating directly to national security and the military, including the Army, Navy, Marines, Air Force, and much more.
Since there is so much I am eager to share with you, I'll devote this entire week to videos and blog posts highlighting some cool things going on the communications front in the military. I've got a bunch of stuff to share: videos shot at the Pentagon, links to many interesting sites, and discussions about strategies to get the word out.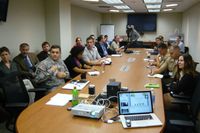 A highlight of my visit was two hours spent with the All Services Social Media Council, comprised of about 50 people from across all services, components, and several outside government agencies. The group meets monthly to share best practices and discuss social media. You can see my computer in the foreground as I prepare to present. I really enjoyed the open discussion for the last 40 minutes – a lively back and forth about the future. Expect much from the military in all aspects of social media.
I also had a chance to spend time with Price B. Floyd, Principal Deputy Assistant Secretary of Defense for Public Affairs, at his office in the Pentagon. Mr. Floyd is the top communicator in the U.S. DoD, an organization so huge, I can't think of an equivalent Public Relations position anywhere in the world. The U.S. DoD employs approximately three million civilian and military personnel and has an annual budget of $650 billion dollars. There are well over a thousand professional communicators in the organization. And you think you have a complicated job!
Managing Fear of Social Media - Learning from the U.S. DoD

Let's kick off the week with two interesting blogs. As I read these blogs, I'm struck by how the U.S. Military is effectively communicating on the Web. At the same time, at organizations all over the world, people are fearful. I constantly hear things like "what if people say bad things about us?" and "Only kids are on Facebook." I do love to point people to the military and say, "Hey, if the organizations responsible for national defense can overcome fear, so can you."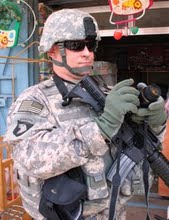 I really like the Armed and Curious blog, home of the heavily armed tourist, written by LTC Fred Wellman. Colonel Wellman, a public affairs officer currently working as Deputy Commander of the Defense Media Activity, an organization delivering multimedia to inform, educate, and entertain Department of Defense audiences around the world. Col. Wellman served three Iraq tours flying or working with the Iraqi Security Forces. This is his personal blog, but of course has a great deal of interesting information about his roles in the U.S. Army. His engaging personality that I experienced firsthand comes through in the blog and this serves to humanize the Army for anyone who read the blog.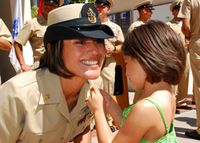 In a terrific example of targeting a particular buyer persona, the Family Matters Blog, written by Elaine Wilson, editor and writer for American Forces Press Services, provides resources and support to military families, as well as to encourage a dialogue on topics ranging from deployments and separations to the challenges of everyday life. For those with a spouse, son or daughter serving overseas, the blog provides information and a level of comfort.
Here are great images on the DoD Flickr photostream.
Watch this blog over the next week for much more on what the U.S. Military is doing to communicate with people around the world.
Armed and Curious photo via LTC Fred Wellman
U.S. Navy family photo by Petty Officer 3rd Class Jake Berenguer
Disclosure: I am volunteering my time to work with the U.S. DoD.