Readers of this blog know that I am a huge fan of what I call brand journalism. Normally I use this term when I refer to a corporation that creates content that is much more like journalism than the typical hype-driven advertising content you see on most corporate Web sites. Many organizations actually hire professional journalists to create the content.
The Imperial Sugar Newsroom is an example of brand journalism. So is TechWiseTV from Cisco, billed as "information you can use from geeks you can trust." These information sources deliver valuable content that people are eager to consume and that they pass along to friends and colleagues.
The United States Military is very active with brand journalism too. Heck, they have their own television network with The Pentagon Channel -- you can't be more dedicated to brand journalism than that. There is much more of course, such as photojournalists producing amazing photos available to the public on Flickr and print journalists galore creating newspaper- and magazine-quality content, so it is safe to say the U.S. Department of Defense has one of the most fully developed brand journalism organizations I've seen. For more on The Pentagon Channel, see my video discussion with Brian Natwick, the network's General Manager.
Another great example of brand journalism in the military is Armed with Science: Research and Applications for the Modern Military, a weekly podcast discussing the importance of science and technology to military operations and the Department of Defense.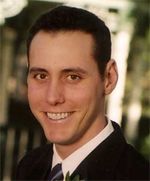 I learned about Armed with Science when I met Dr. John Ohab, a Ph.D. in Neuroscience, who hosts the weekly show on Wednesdays at 2:00 PM ET. He interviews scientists, administrators, and operators to inform listeners about scientific research and development sponsored by various defense offices. The goal is to make military science accessible to a general audience.
Dr. Ohab takes questions to ask guests live on the show via Twitter. "If it doesn't compromise national security, I'll ask it," he says.
Armed with Science main page
Armed with Science on Twitter
Armed with Science podcast
Guests and topics include:
Dr. Cynthia Lundgren, chief of the Electrochemistry Branch in the Sensors and Electron Devices Directorate at Army Research Laboratory, discussing fuel cell technology that has the potential to lower the weight burden carried by soldiers by lessening the number of batteries that they carry for missions lasting longer than 24 hrs.
Dr. Ronald Triolo, Department of Veterans Affairs Senior Research Career Scientist, Case Western Reserve University Professor, Executive Director of the Advanced Platform Technology (APT) Center of Excellence, and Associate Director of the Cleveland Functional Electrical Stimulation (FES) Center discussing how he seeks to improve the quality of life for individuals with paraplegia following spinal cord injury through an innovative bracing system that will provide enhanced mobility.
Check out the Armed with Science podcast and the other examples of brand journalism in the U.S. military and consider how you can do something similar at your organization.