It's always interesting to see when superstars emerge out of existing brands. And it is fascinating to watch when they choose to leave for something new.
Robert Scoble emerging out of Microsoft is a good example. Robert was the first person to put a human face on Microsoft (other than Bill Gates). As a result of Robert's blog and videos, we were able to get insight into Microsoft that was impossible before.
But how much of the "fame" is the brilliance of individual? And how much is based on the existing brand equity of the company they work for? I was thinking of this question while reading the comments in my post from last week Colin Warwick shows how a B2B company makes the first page on Google. Colin has done a great job of personal branding with his signal integrity blog.
Of course, this is a question that's impossible to answer with certainty. But we can look at it from a few angles.

Robert Scoble became famous as "the Microsoft blogger." But he remains popular today, several years after leaving Microsoft, because he is still at it – creating content online that people are eager to consume. Robert remains popular because of his blog, Twitter feed, videos, and appearances.
What about the Wall Street firms and the superstar traders who work there? If you are a trader at Solomon Brothers or Morgan Stanley and you're trading a book worth a billion dollars of your firm's capital and all of your trades are backed by your famous firm's reputation in the market, are you worth ten million a year in compensation? And consider this: Can that very same trader make ten million a year on their own or at a much less famous firm?
Last week, superstar analyst Jeremiah Owyang announced that he will leave Forrester Research. Several months ago Charlene Li, co-author of Groundswell, and also a superstar left Forrester too.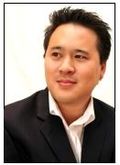 Here are a few posts for more information on Jeremiah's departure:
Marshall Kirkpatrick Why Jeremiah Owyang is leaving Forrester Research
Jay Deragon Why do they leave Forrester?
So I wonder this: How much of Charlene's and Jeremiah's online fame is a result of their personal efforts via blogs, twitter and the like? And how much because of the Forrester name and the cachet that brings?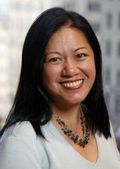 Charlene is building the next phase of her career as an independent and she's blogging, speaking and writing a new book (which sounds interesting – read about it on her blog). She seems to be making the transition just like Robert did. (Jeremiah has yet to announce his next career move. But I suspect that he'll make the transition successfully like Robert and Charlene.)
Lots of Forrester analysts (and those form other firms like Gartner) have reached celebrity status and then left over the years. But many of them find it is tough going when they do not have the famous firm behind them.
Can you still book keynote speaking gigs with "former" in front of the analyst firm in your bio? Will you still get published? Will people still love you?
And what happens to the firm when the stars leave?
Quick quiz: Name a Microsoft blogger.
Star image: Elaine Barker / Shutterstock