Back in October, I posted several times about Real Estate giant CENTURY 21. Initially, Matt Gentile, Director Public Relations and Brand Communications for CENTURY 21 Real Estate LLC challenged me to provide my Top 10 ideas for CENTURY 21 Real Estate to implement The New Rules of Marketing & PR. Then, I posted Attention CENTURY 21 Real Estate: Proof new marketing works because just two days after I sent my Top Ten post, Google has indexed that blog post as the number six result for the phrase CENTURY 21 Real Estate out of 1,780,000 hits.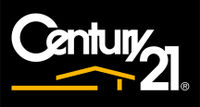 CENTURY 21 has just announced a significant move, pulling its national television advertising in 2009 and investing those resources into online marketing.
Wow! I've seen CENTURY 21 TV ads for years. This is a big deal.
I had an opportunity to learn more about this from Bev Thorne, Chief Marketing Officer at CENTURY 21 Real Estate LLC. Bev kindly took time over the weekend to answer some questions about this bold move.
WebInkNow: CENTURY 21 is pulling national television advertising in 2009 and investing those resources into online marketing. Why are you doing that?
"We are moving our advertising investments to the mediums that have the greatest relevance to our target buyers and sellers, and to where the return on our investment is most significant. In 2008, we found that our online investments provided a return that was substantively higher than our more traditional, TV media investments."
WebInkNow: What have you learned about how people use the Web to buy or sell real estate that prompted this move?
"We've learned that people who are in the market to buy or sell a home utilize the Internet heavily. And the closer they get to a real estate transaction, the more they use the Web. They often self-identify when they are on various real estate sites, and they clearly identify the geographic locations and properties that they are interested in. Our online initiatives will be focused on ensuring that our listings and sales professionals are positioned in as many online channels as possible to meet the consumers' needs and then enable the transaction via an advanced CRM platform."
WebInkNow: Will you be doing some of the work in-house? Or using agencies?
"We will predominantly, but not exclusively, rely upon professionals who specialize in this area. The greatest value that we as a marketing team can bring to the CENTURY 21 System is to provide the vision and direction to our vendors and business partners. By providing industry leadership online, we are creating a competitive advantage for our brokers and agents."
WebInkNow: What are you doing in the social media space? Will you be focusing efforts on media like YouTube videos, blogs, and social networking sites like Facebook, Twitter, and others?
"CENTURY 21 is just beginning our efforts in this area, and are beginning to embrace LinkedIn, Facebook, Twitter, Active Rain, etc. You Tube is already a central component of our activities, and we seek to utilize it even more in 2009. I know through the efforts of our PR team the power of social networking with opinion leading bloggers like yourself. In addition to the social networks and content platforms, we are also focusing on creating an environment to drive organic messaging content through sites like WebInkNow. Media monitoring is an important part of any cogent marketing strategy and we understand how important it is to leverage content and opinion in this space. Thank you for taking the time to jot down your thoughts with regard to the Top 10 Things CENTURY 21 can do to utilize social media. I am always interested in reading the opinions of thought leaders who are successfully utilizing social media in their business."
WebInkNow: Anything else you'd like to add?
"The CENTURY 21 network spans the globe. With our existing global network of over 135,000 brokers and agents, I believe that we are only beginning to understand and leverage the business possibilities through the practical application of Web 2.0 tools and social networks. Many of real estate professionals are setting the trends for us with regard to social media and we are developing a social media platform to empower those not yet comfortable in this space. It is a very exciting time to be at the forefront of real estate marketing."
WebInkNow: Thank you for taking the time to tell us what you're up to, Bev.
Editorial comment:
This is an exciting move. Many companies that spend large amounts of money on television advertising are afraid to make even a partial move away from the comfort zones and into online marketing and social media.
But the evidence of how people actually research products overwhelmingly suggests that companies must tell their stories and spread their ideas online, at the precise moment that people are searching for answers.
It will be exciting to hear from Matt and Bev in the months to come as the online initiatives kick in and produce results.