I'm a fan of writing down social media policies so everyone in an organization knows that participating in blogs, forums, chat rooms, and other social media sites is encouraged.
My recommendations to organizations are simple: Have guidelines about what you can and cannot do at work. Hold employees to a measurable standard for performance on the job. But don't try to ban a specific set of social media technologies. Your guidelines should include advice about how to communicate in any medium, including face-to-face conversation, presentations at events, email, social media, online forums and chat rooms, and other forms of communication. Rather than putting restrictions on social media (the technology), it's better to focus on guiding the way people behave. The corporate guidelines could inform employees that they can't reveal company secrets, they can't use inside information to trade stock or influence prices, and they must be transparent and provide their real name and affiliation when communicating.
For example IBM published IBM Social Computing Guidelines which covers blogs, wikis, social networks, virtual worlds and social media.
I learned from Christopher J. Dorobek that the US Navy has recently published 5-page PDF document Web 2.0: Utilizing New Web Tools.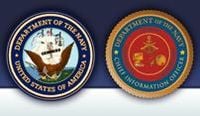 A summary: "The purpose of this memo is to provide initial guidance for all Navy and Marine Corps commands regarding the use of emerging web tools to facilitate collaboration and information sharing in the Department of the Navy. These tools, described in enclosure (I) include wikis, blogs, mash ups, web feeds (such as, Really Simple Syndication and Rich Site Summary (RSS) feeds), and forums, which are often referred to as components of 'Web 2.0' and can significantly enhance mission effectiveness through collaboration. The Department endorses the secure use of Web 2.0 tools to enhance communication, collaboration and information exchange; streamline processes; and foster productivity improvements."
Hear the Navy CIO talk about the Navy's Web 2.0 policy on Dorobek's blog


An excerpt: "RSS feeds and mash-ups and wikis and blogs — all those things . . . none of those is new in 2008. They've been around a little while. Have they been deployed? It's hit or miss in the federal space. It's starting to get traction because the workforce sees these things as tools to enable and outcome that they desire — and so I imagine, as technology evolves, that we will have to capture those evolutions of technology and decide where we want to put guidance out on each particular advance that's made."
Organizations like the US Navy and IBM have guidelines. What about your company?