Imagine that you want to start a new church. What do you do? Well, you look for a building, buy some stained glass and an organ, and hire a pastor, right? Not necessarily. In any marketplace (even church) it is always best to start by understanding market problems and buyer personas.

Mark Batterson is the lead pastor of a hugely popular church in the Washington, D.C., metropolitan area. But his isn't a typical church, because he doesn't actually have a church building or traditional services or all the trappings of religious devotion. Instead Batterson started with an understanding of the people he wanted to reach -- thousands of twentysomethings who had largely ignored other churches in the area. National Community Church (also known as TheaterChurch.com), conducts five services per week in three nontraditional locations because Batterson learned that a church building can be an obstacle to many young people. So he does church in theaters and has built the largest coffee house in the Washington, D.C. area. And because most of his "customers" don't drive, the locations are all near subway stops.
What distinguishes National Community Church is Batterson's approach of embracing technology and Web marketing and applying it to church. The TheaterChurch.com site includes a content-rich Web site, podcasts of the weekly services, a motivational Webcast series, video, an e-mail newsletter, and Batterson's extremely popular Evotional blog.
"The greatest message deserves the greatest marketing," Batterson says. "I am challenged that Madison Avenue and Hollywood are so smart at delivering messages. But I believe that we need to be just as smart about how we deliver our messages."
"I think we attract twentysomethings because our personality as a church lends itself to twentysomethings," Batterson says. "Our two key values are authenticity and creativity. That plays itself out in the way we do church. I think that church should be the most creative place on the planet. The Medieval church had stained glass to tell the gospel story to the churchgoers, who were mostly illiterate. We use the movie studio to tell the story to people. We use video to add color and to add flavor to what we do."
Batterson's focus on the Web site, podcasts, and online video (as well as video at the services) means that National Community Church staff members have some unique job titles, including "media pastor," "digital pastor," and "buzz coordinator." COOL!
"We want to use technology for really good purposes," Batterson says. "Our Web site and my blog are our front door to National Community Church. The site is a virtual location in a sense. We have a lot more people who listen to the podcast and watch the Webcast than who go to the services, so it is a great test drive for people. They can get a sense of the church before they arrive physically."
Batterson has gained online fame well beyond the Washington, D.C. area—his blog is followed by tens of thousands of readers all over the world, and the podcast is one of the fastest growing church podcasts in America. He also wrote a book that was released in October, 2006, called In a Pit with a Lion on a Snowy Day: How to Survive and Thrive When Opportunity Roars.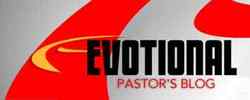 "Blogging cuts six degrees of separation into three," he says. "I write knowing that my audience is another pastor in Australia, a housewife in Indiana, my friends, and people in Washington, D.C. Marketing through my blog is powerful. For example, last week I did a blog post about my book and asked my blogging friends to also post about it. We went up to number 44 on the Amazon bestseller list, and Amazon sold out of the book that day. They just ordered another 1,000 copies."
Batterson's enthusiasm for how churches can use the Web has caught the attention of thousands of other church leaders who follow his blog. "The two most powerful forms of marketing are word of mouth and what I call word of mouse. A guy named John Wesley, who founded the Methodist church, traveled 250,000 miles on horseback and preached something like 40,000 sermons. With one click of the mouse, I preach that many sermons with my podcast—that's word of mouse. It is about leveraging the unique vehicles on the Web. The message has not changed, but the medium has changed. We need to continually find new vehicles to get the messages out."
Aren't the power of Web content and the new rules of marketing and PR something? Here's a guy who's a church leader without a church building, and through innovative use of a blog, a podcast and some video, he has become a leader in his field. He's got a bestselling book and tens of thousands of devoted online followers.
Whether you're religious or not (except for some weddings, I haven't been to church since I was a kid), you've gotta be impressed with Batterson's business savvy and with the way the new rules helped him reach his buyers.
Thank you Mark Batterson. You're obviously an inspiration to the members of your church. But you are also an insipiration to anybody who wants to stand out on the Web!