Yes, like many others, I enjoy the Super Bowl TV adfest each year. Many others write about the ads such as Jim Nail from Cymfony so I prefer to take a look at the Web site tie ins – you know those little URLs at the bottom of the screen as the TV ad ends. I'm only interested in the unique ones created just for the Super Bowl. Almost nobody looks at these things (except me). I think they are very telling of brands.
My fascination with this little known part of the adfest started in 2005 when I viewed the McDonald's Lincoln Fry Super Bowl ad Web tie in and learned it was a bogus blog. This kind of fake ad is just too oily for me. McDonald's got an F that year.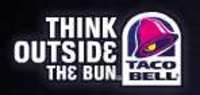 The best site tie in this year? By far for me it is the Taco Bell site thebun.com Why? Because the site does not exist! How freakin' cool is it that Taco Bell ran a URL at the bottom of the "Lion ad" was thebun.com and when you go there… nothing. It took me a moment to get it. Unlike McDonald's, Taco Bell has no bun. (Note: Maybe my browser just didn't work. But I don't think so. I think Taco Bell snuck this one in. Viral Marketing greatness. I will be using this example on the speaking circuit for years). Nice job guys!! Grade A+
Taco Bell also has another site fourthmeal.com "a meal between dinner and breakfast." I like thebun.com too much so no grade for this one from Taco Bell.
++++++++++++++++++
UPDATE at 1:30 EST Monday February 5, 2007
My mistake.
Now I realize that the URL at the very end of the ad is the entire phase thinkoutsidethebun.com (which does work) and my eye saw just the bottom part -- thebun.com
It is written like this
think
outside
the bun.com
And I watched it ten times to make sure too!
Damn, I thought Taco Bell had come up with a hot viral thing, but it was just my error.
They still get an A+ because I've spent an hour thinking about and writing about the Taco Bell brand.
++++++++++++++++++
Some other Web site tie ins:
Doritos snackstrongproductions.com This is where you can check out the top 5 fan produced Super Bowl ads. These are great. The site is well designed and it is easy to check out the ads. Grade A-
FedEx fedexfootball.com This is a site to showcase ads. I don't like the stuff about pre-game predictions. If the first time I see this site is by entering the URL during the game, the predictions are meaningless. Boomer's trivia challenge is OK. Grade C+
Pepsi superbowl.com/pepsi This is the Super Can Promotion from Pepsi. Again, my problem with this is that I had no clue about the contest and when I did log in, the contest was already over. C
Snickers afterthekiss.com This one works well. It provides 5 alternative endings to thr ad that they ran and you can vote for your favorite. I like "Motor Oil" the best. Snickers will show the winner during the Daytona 500. I also like that they make the contest to choose the "Most Satisfying Ending" and the Snickers tagline is "Most Satisfying". Nice. Grade A
American Heart Association beatyourrisk.com High Blood Pressure Risk Calculator. Guys, you screwed up. The calculator requires Adobe Flash 9 to be loaded. Yes several other sites required plug ins and they got higher grades than you. That's because of demographics. In my experience, the older generation tends not to have the latest and greatest software loaded and often has difficulty downloading, so to insist on this for a heart risk system is bad. Grade F.
Budweiser bud.tv This site requires registration which I do not understand. Registration should be optional not required. They say that applying for a user name and password by giving up email, date of birth, mobile phone and other data ensures you get "new episodes, shows, and other things." Bad idea in my opinion. Grade F.