Here's a riff on viral marketing that will appear in my upcoming book The New Rules of Marketing and PR.
For marketers, one of the coolest things about the Web is that when an idea takes off, it can propel a brand or company to fame and fortune. For free. Whatever you call it—viral, buzz, or word-of-blog marketing—having other people tell your story drives action. Many viral phenomena start innocently. Somebody creates something—a funny video clip, a cartoon, or story—to amuse friends and one person sends it to another and that person sends it to yet another, on and on. Perhaps the creator might have expected to just reach a few dozen friends. One of the first examples I remember was the dancing baby from the mid-1990s. It was grainy and low-tech, but it was cool. And it spread like crazy. Instead of reaching a few hundred friends and colleagues, dancing baby struck a nerve and reached millions.
The challenge for marketers is to harness the amazing power of viral. There are people who will tell you that it is possible to create a viral campaign, and there are even agencies that specialize in the area. But when organizations set out to go viral, the vast majority of campaigns fail. Worse, some companies set up fake viral campaigns where people who are employed by the company or in some way compensated write about a product. The Web is hyper-efficient at collective investigative reporting and smoking out trickery so these campaigns rarely succeed, and may even cause great harm to reputations. Often the approach is some gimmicky game or contest that just feels forced and advertisement-like. I think it is virtually impossible to create a Web marketing program that is guaranteed to go viral. A huge amount of luck and timing are necessary. A sort of homemade feel seems to work, while slick and polished doesn't. For example, the Numa Numa Dance that was so popular several years ago was about as homemade as you can get—just a guy with a Web camera on his computer—and it helped to popularize the song and sell a bunch of downloads.
Of course, it's not just crazy dancing that goes viral. The formula is a combination of some great (and free) Web content (a video, a blog entry, or an e-book) that is groundbreaking or amazing or hilarious or involves a celebrity, plus a network of people to light the fire, and all with links that make it very easy to share. While many organizations plan viral marketing campaigns to spread the word about their products or services, don't forget that something may go viral that you didn't start like Mentos and Diet Coke, and it may show you or your products in either a positive or negative light. You need to be monitoring the Web for your organization and brand names so you are alerted quickly about what people are talking about. And if a positive viral explosion that you didn't initiate begins, don't just hang on for the ride—push it along!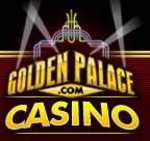 Consider GoldenPalace.com, the Internet casino that has cornered the market on eccentric eBay purchases for viral promotional purposes. The online casino is the proud owner of dozens of offbeat knickknacks such as Pete Rose's corked baseball bat, William Shatner's kidney stone, and the famous Virgin Mary grilled cheese sandwich. The marketers at GoldenPalace.com also grab unusual advertising space sold on eBay, such as, ahem, a woman's cleavage, the opportunity to tattoo a logo on someone's forehead, and billboard space on the back of a person's wheelchair. Some of this offbeat stuff, all purchased on eBay, generates significant viral marketing buzz for GoldenPalace.com. For example, when Shatner's kidney stone was nabbed, it seemed like every TV station, newspaper, and online outlet reported on the sale. Great headline: "Shatner Passes Kidney Stone to GoldenPalace.com." "Ha ha ha," the reporters and bloggers went, dismissing the money spent as foolish. But each story referenced GoldenPalace.com! At a mere $25,000, this foray into a place where no man has gone before was the viral marketing and advertising bargain of the century. And kudos, too, to Shatner, who got his name plastered all over the place (and donated the cash to Habitat for Humanity).
The professional eBay bidders at GoldenPalace.com know that not every one of the hundreds of quirky purchases they make will be a hit with bloggers and the media. But they can count on some of them, maybe one out of twenty, hitting the mark in just the right way.
PS - the marketing campaign that started this book was named the MarketingSherpa Viral Marketing Hall of Fame for 2006.