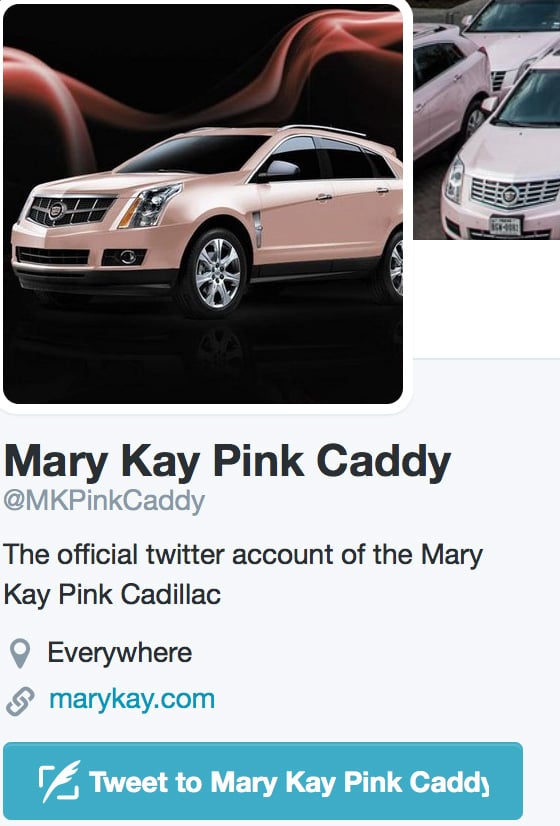 Today I'm speaking at the Direct Selling Association Be Connected conference. I love presenting ideas of real-time sales and marketing to entrepreneurial groups!
I like to sit in on presentations at the events I speak at because I frequently get great ideas for blog posts (like his one), stories for my books, or riffs for my talks. Yesterday, Rebecca Gibson from Mary Kay, Inc. presented on Mary Kay's iconic Pink Cadillac.
I remember hearing about Pink Cadillacs being given away as an incentive to Mary Kay salespeople as a kid. It was a great public relations tool at the time, and by updating the image, is still a great strategy today.
Read More