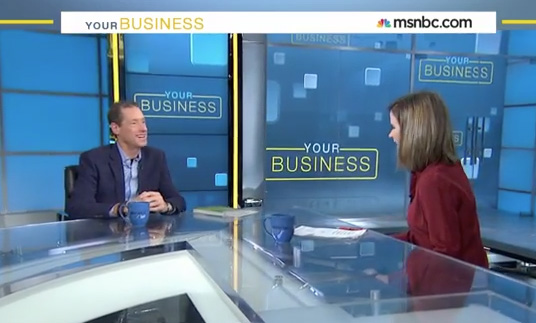 Here's the video of my appearance on MSNBC Your Business with JJ Ramberg.
MSNBC Your Business is the only television show dedicated to issues affecting small business owners. Now in its seventh season and sponsored by American Express OPEN forum, the program has profiled hundreds of small business owners and offered advice from countless business experts and investors.
I always love to appear on this show!
Read More