Over the past year, I've helped my mother evaluate senior living centers that also have memory care facilities for my father who is suffering with Alzheimer's.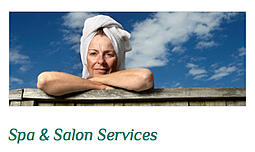 As I've checked out one site after another, I was disheartened by so many that used stock photos to depict the residents and staff. Ugh. I just don't feel good about a place that doesn't focus on reality. A bunch of photos of generic happy seniors playing cards and riding bikes doesn't give me a good feeling.
If you've heard me speak live, you might have seen my riff on stock photography, a subject I wrote about in 2009 in a blog post titled Who the hell ARE these people? This is one of my most popular posts - so the subject of inane stock photos obviously strikes a nerve with other marketers and entrepreneurs.
Using people from a catalog in your content is insulting to your customers and to your employees. At one facility, The Greens at Cannondale, the image for spa treatments was just outrageous!
Feature your Customers and your Employees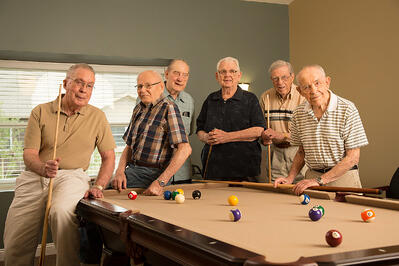 After I presented a talk at the Entrepreneurs Organization in Omaha, Nebraska where I delivered my stock photo riff, I was approached by Lacy Jungman, Director of Sales & Marketing at Heritage Communities, a company that runs ten senior living facilities. She shared with me how they use images and videos of their residents. When I later checked out the site, I was impressed. It being so unusual to use real people, the home page even points out the fact: "All photographs proudly feature residents of Heritage Communities".
"We hired David Radler, an amazing photographer, to shoot at a handful of our buildings," Jungman says. "Some were staged and some were candid shots. The are of the highest caliber; taken with dignity, to show each resident's best attributes…but also to show them as human. Additionally, since we had such great photos, we are able to share them with family members, as this might be the last professional photo their loved one takes."
I love the photos. Many really tell a story of Heritage Communities like these tough looking pool players. I'm imaging some hysterical conversaations as they go at it in the afternoon.
Nate Underwood, Chief Financial Officer of Heritage Communities shared that the company is doing great. Obviously there are many more factors that drive success than what images you use on your site, but this indicates to me that the company cares, goes a little further than the rest, wants to make a difference, and that attitude is rewarded with strong financials.
Getting permission to photograph customers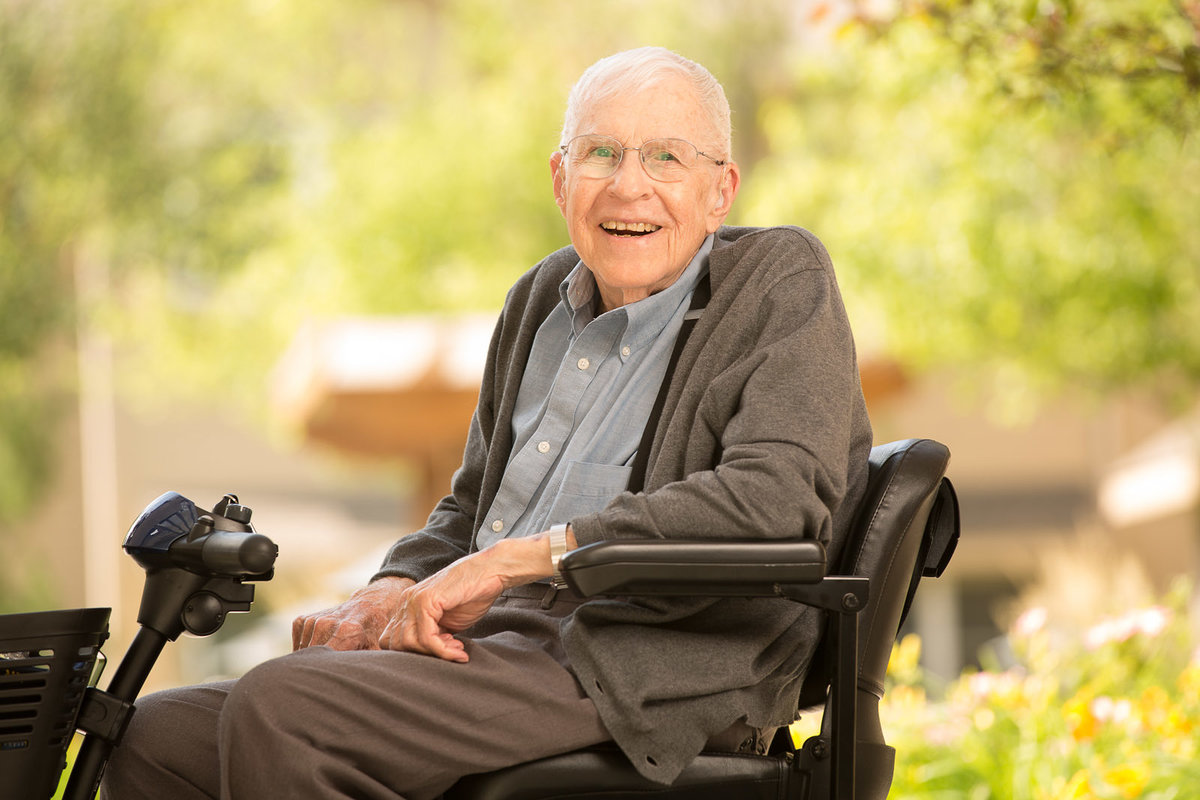 One of the biggest excuses that I get from people is they have trouble getting photo releases from people.
"Whenever a resident moves in our communities, we ask them to sign a photo release," Jungman says. "Most sign, but some have declined. After we shot the photos, we made sure each resident had a photo release signed, and those who didn't, we either secured a release at the time or didn't use the photo. We had key associates at each building guiding us to residents who were willing to participate in the photo shoot, and also had signed a photo release."
Sometimes people ask me about what to do when an employee no longer works for your company or somebody is no longer a customer: Do you still use the photo? Tough question which I generally answer "yes" - it's okay to continue to use the photo. With the residents of Heritage Communities, there's the emotional issue of what to do with photos of a resident who passes away.
"Some families prefer we do not use an image of their loved one after they pass, because the pain and grief of their loss are still raw," Jungman says. "Seeing that person posted on a website or billboard may stir up too much emotion. Others look at these images as yet another legacy their loved one is leaving, another imprint on the world. Adult children have expressed how honored they are to have their mom or dad remembered in this light. Smiling, happy, full of life. When one of our residents passed away, we had his photo framed and matted. We were able to give this gift of love to the family, who was beyond grateful to have such a wonderful reminder of his good days. The stories, feelings, and emotions of our residents are what we wanted to capture. Life isn't flawless like stock photography might want us to believe. Transparency is a big deal to us, and this was an excellent opportunity to showcase what actual people living in our communities are really like."
Photos are important and people recognize a stock photo instantly. For any product or service, but especially a people focused on like healthcare, please use real people.