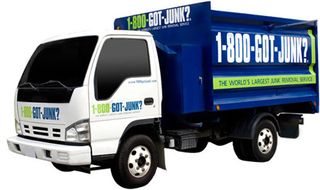 Tania Venn, director of PR at 1-800-GOT-JUNK?, the largest full-service professional junk removal company in the world, oversees a team that creates content with a focus to reach customers who may not think that they need a junk removal service.
"Once they hear about what junk removal could do for them and how it could impact their lives, they become interested in our service," Tania says.
Tania and her colleagues focus on what information would be valuable for buyers as they create content for the 1-800-GOT-JUNK? Not Another Junky Blog and then use their Facebook page and Twitter feed @1800GOTJUNK to let their followers know of new posts.
Making junk interesting
I hear all the time from marketers who tell me something like "My business is boring. Nobody cares about what we do so how can I create content?"
Tania's example shows any market or company can be made to be interesting. We're talking about junk removal here, people!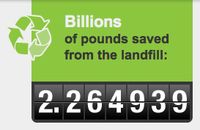 "We think about what's relevant," she says. "That could be tips and suggestions for people on getting their space back. It could be about decluttering and how to do a garage sale. We also focus on environmental sustainability, what happens to the stuff we haul away and creative ways to reuse junk." Right on the homepage there is a counter showing the number of pounds 1-800-GOT-JUNK? has saved from landfills. As of this writing, the ticker reads 2.264937 billion pounds.
They also create content about what's timely, either because it is in the news or tied with the time of year. "With the holidays coming up we'll post about making space to have your in-laws over and making room for new things you might get as gifts," Tania says. "And with New Years, everyone has resolutions. We know that the top ten New Year's resolutions includes 'getting organized' and 'simplifying'. We also look at what's trending. For example, there is a trend called trashion, when people make fashion out of trash, so we'll write about that."
Writing for buyers
Unlike when a blog is written from an egotistical perspective and turns into a bunch of advertising messages, Not Another Junky Blog, because it is written for buyers, focuses on real problems that people have with junk in the home.
"We know there's an emotional component to getting rid of the stuff that you have," Tania says. "Our customers have an emotional release and an amazing magical feeling of 'that crap is not there anymore' when their junk is taken away. They don't realize until it's gone how good it feels. We hear it time and time and time again from our customers. So we build that into our blog because it answers what customers are looking for." The 1-800-GOT-JUNK? business is a franchise model, so the content they create also appeals to franchisees who learn about clever ways to market in their local area.
When you focus on buyers' problems as you create content, frequently you'll write about something that doesn't have anything to do with what your organization actually does. This is true at 1-800-GOT-JUNK?.
"We might talk about how to set up your own garage sale," Tania says. "That wouldn't get us business necessarily, but we've got the experience and we can share that with people. We know that readers may not be able to afford our service right now, but some day they will be able to. They'll have learned something from us that can help them out, something that can help them get rid of some of their junk, but they can do it themselves."
Measuring success
It's not just the billions of pounds of junk that the company saves from landfills that's measured. Tania knows that the content published in Not Another Junky Blog and shared on Facebook and Twitter is working because she uses analytics to measure content success too.
"I look at how many people view our blog on a daily basis and a weekly basis," she says, also paying attention to any content that becomes particularly popular with readers. "We've learned that we need to create content in order to be recognized on the web. It's a way of engaging with customers. It's a great way to get information directly to who you want to reach rather than going through the media."
Hey, if Tania can make junk interesting, there's no excuse for you not making your company interesting!