How do you generate awareness for your business or your ideas?
Renting awareness involves paying money to reach somebody else's audience. There are many ways to pay for awareness such as:
Google AdWords and other search engine ad schemes where you rent keyword and phrase result placement.
Banner ads which you rent on a per impression basis.
Content syndication services such as online news release distribution that you buy on a one-off basis.
Renting tradeshow booth space for a few days.
Services like Groupon where you rent a day's email sponsorship for your offer to a targeted audience.
Now, there is nothing inherently wrong with renting awareness, just like there is nothing wrong with renting a car. However, you've got to keep on continually paying. If you stop paying, your awareness immediately goes to zero.
The alternative is to own awareness.
Own the natural search engine result for your important phrases by creating content that people link to.
Own a blog or YouTube channel that people talk about and share with others on social networks.
Create an online media room for your newsworthy content.
Become a thought leader and speak at conferences (if you get really good they may even pay you!).
Have your own email newsletter.
I'm not advocating an either / or position here.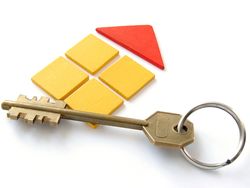 For most businesses, a both / and strategy is likely best. For example, I own the car that I use at home but I rent a car when in another city.
Similarly, the vast majority of my awareness is generated through my ownership of my own ideas and the content that educates about them. However, I still rent. For example, when I have a new book out, I work with my publisher, Wiley, to run sponsorships to raise awareness of the new book. I also pay to publish news releases through the news release distribution services.
Owning takes more time and requires different strategies than renting. But once you own something of value, it pays off for a long time. The business results can be staggeringly impressive too.
So what's the right ratio?
If more than 50% of your awareness comes from rentals, I'd say you've got to step up strategies to ownership. As a general rule, I'd say most businesses should aim for 75% ownership or better (but this is just a number I made up).
What do you think? Is ownership always better? What's the right ratio?
Hat tip to my friend Brian Halligan, CEO of HubSpot (and my co-author of our book Marketing Lessons from the Grateful Dead) for the spark of the idea for this post.
Image 1: Shutterstock \ Henryk Sadura
Image 2: Shutterstock \ Denis and Yulia Pogostins