Back when I had a "real job" running marketing departments, I worked with a number of advertising agencies. They were constantly pitching me "campaign" ideas.
("We'd love to work with you, David. What's your budget?")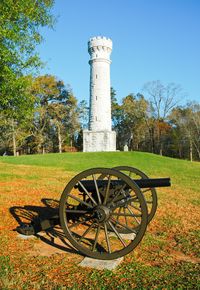 Advertising campaigns "target" a specific market within a fixed time period (note the war metaphors).
Over the past few months, I've noticed a large increase in the number of advertising people who have contacted me in the hopes that I would talk up the "social media campaign" that they developed for a client.
In particular, the ad agencies love to tell me about the contests and games they've created as part of the campaign. And frequently, the pitch they send me includes talk of some award they've won.
This got me to think about the advertising agency directed campaign approach social media.
ADVERTISING APPROACH TO SOCIAL MEDIA – A CAMPAIGN
Big budget. (Hey, we're an expensive agency. You want the best, right? Want to see our trophy case?)
Often tied to a game or a contest. (People love games like FarmVille! We're doing something like that.)
Typically require buying attention. (We'll drive people to the landing page via Google AdWords and Facebook ads).
Created to appeal to the masses rather than a discrete buyer persona. (Everyone will want to play!)
Relies on interrupting people to get them to pay attention to a message. (We're ad people after all. We are good at interruption.)
Typically one-way: company-to-consumer. (We want everyone to "like" us on Facebook. Not sure what they do after that.)
Based on campaigns that have a limited life. (We'll launch in three months and the campaign will be over in six months.)
Creativity is deemed the most important component. (We're an award winning creative agency! Want to see our trophy case?)
It seems more important for the ad agency to win advertising awards than for the client to win new customers. (See above)
Now, don't get me wrong. I'm not saying you should never do a campaign. I run campaigns myself, like when I have a new book out.
And I'm not saying that all advertising agencies should not be trusted with social media marketing. (Certainly the ones that practice digital masturbation shouldn't).
However, I think there is a huge difference between a sustained development to creating valuable information online -- YouTube videos, blogs, photographs, ebooks, Twitter feeds, Webinars, and the like -- vs. creating a one-off Facebook game in the hopes that people will "like" you.
For many companies, social media is a check box. Direct mail? Check. Tradeshows? Check. Magazine ads? Check. Social media? Check.
A great brand journalism approach to content creation is not a one-off campaign that allows you to check something off the list.
To be successful, you need to hire the right people. I suggest taking the money you would have spent with the ad people and giving it to journalists.
What do you think?
Image: Shutterstock / Jeffrey M. Frank