Last week I delivered a talk for 150 in Fargo at the American Advertising Federation of North Dakota.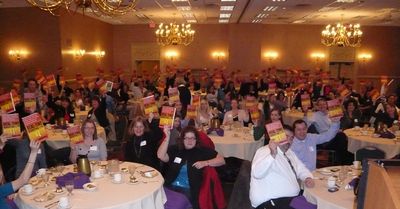 AAFND is a fun group of advertising and marketing people, sales professionals, PR pros, corporate communicators, designers… basically anyone who has a stake in the business of communicating. I enjoyed my time with this enthusiastic group and I thank them for inviting me.
"Wait! Fargo in winter? During Christmas week! What are you thinking?"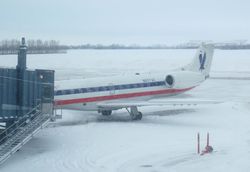 Many people said I was crazy. In the days leading up to the gig I was laughed at both virtually and in person. A few people from Fargo even got in on the fun such as Alec Winmill who tweeted if I'd enjoy being stuck in Fargo for the holidays.
While it did snow eight inches while I was in town and airport de-icing delays finally got me home to Boston at 3:00 AM after my talk, there were no major hassles.
Get out of your comfort zone
On the speaking circuit, I encounter many speakers who only work the big, high-paying events. While I enjoy a big payday as much as anyone, I love variety. For me, work is more than just a way to earn a living.
I donate my time when possible by speaking at events where organizers normally couldn't book be such as at universities and groups like AAFND.
What can you do to get out of your work comfort zone? Why not speak at a local high school or university, sharing something with students? (It will benefit you more than the students!)
Work with interesting people
My speaking calendar is a mixture of corporate events and large conferences, plus international gigs (which I absolutely love), and engagements where my main motivation is to learn something and meet interesting people. The best gigs are those that combine these elements such as the time I was invited to speak in the Dominican Republic and ended up having a private dinner with President Fernandez in his palace after the talk.
How can you leverage your work to meet new people? If you're a blogger or create videos, some of the best new material will come from the most unlikely sources. If you are curious and open to new ideas, you'll encounter fascinating people to write about or film.
Donate your time
It's not just speakers. Everybody has something similar to my AAFND gig in Fargo, no matter what your business.
If you run an agency, why not donate your time and expertise at a nonprofit organization or even a government entity. I have done a lot of pro-bono work for the US military and have enjoyed the experience greatly. I'm on the advisory boards of several nonprofits too.
Do something for yourself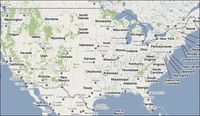 The other reason that I was so interested in speaking in North Dakota was that it was the only US state I had never been to. For the past three years, I had been stuck at 49 states visited in my lifetime. Since I was a kid I had a goal to visit all 50 states, so when I was contacted by the AAFND, I could do the gig and cross the final state off my list. Woo Hoo. Fifty states!
As you "work" think about how you can combine business and pleasure. Another thing I "collect" is international surfing locations on the back of business trips. I love to surf! I've managed to squeeze in time in the waves in Australia, Indonesia, the Dominican Republic, Malaysia, Mexico, and a bunch of places in the USA. I also love to catch rock shows while on the road.
How can you combine a hobby or personal interest with your work?
As we enter 2011, figure out ways to enjoy your career. If you're like most people, you work a third of your life. Why not take a lesson from the Grateful Dead and love what you do?