News releases are a great way for organizations of all kinds to generate consumer interest, get information into the search engines, and reach people through alerts. I've been talking about direct-to-consumer news releases since my free ebook The New Rules of PR was published in 2006.
Today I can share a great example of using news releases in the Japanese marketplace.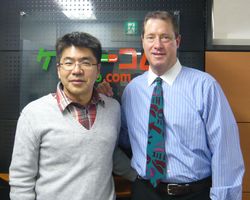 I spoke with Genri Goto, the young entrepreneurial founder and CEO of Kenko, a Tokyo-based online healthcare products company selling exclusively through online channels (similar to Drugstore.com).
Number one in its category, Kenko sold more than 10 billion yen in products last year. The company is traded on the emerging markets board of the Tokyo Stock Exchange.
This is a massive operation. An average of 200,000 visitors per day shop some 150,000 healthcare product SKUs and make more than 5,000 purchases per day. While most business is in Japanese, there is also a Kenko English language site. The company does no advertising (online or off), so they can keep prices low.

A true long tail business, Kenko uses news releases and other online marketing techniques to generate great natural SEO positions on Yahoo Japan and other Japanese language search engines for the many product categories sold. (Yahoo is the most popular search engine in Japan).
Kenko started marketing with news releases via news release distributions service News2u in 2004. They send releases with keywords that buyers would use to find individual products and frequently send seasonal and special event news releases such as links to products during allergy season and flu season.
News to you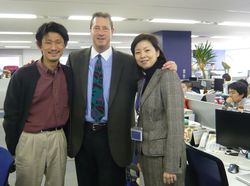 Kenko uses News2u for news release distribution. News2u is Japan's number one news release service for companies to reach buyers directly. I spoke with Minako Kambara, President and Daiji Hirata, Director of News2u to learn more.
Remarkably, the News2u offices are in the Ichibancho FS Building in Tokyo, which is the exact building I worked in for four years when I was the Tokyo based Asia Marketing Director for Knight-Ridder. It was freaky to walk the same neighborhood nearly 20 years later!!

Sending a release via News2u means that the content is indexed by a wide variety of the most important search engines in the Japanese language. In addition, the releases can be simultaneously added to the company's online media room. Here is an example of the Venture Republic online media room being fed by News2u news releases.


News releases from News2u have an amazing 15% click through rate (15% of the people who read a release will click to the company's site for more information).
The pricing model for News2u is an annual subscription, which includes an unlimited number of news releases per year. Unlike most U.S. based services that price per release, News2u is cost effective for a company like Kenko, which sent nearly 100 releases in the past year.
While the Kenko example here is B2C, many of the more than 1,000 News2u clients are B2B companies.
Do you have a Tokyo office? If so, please send them a link to this post!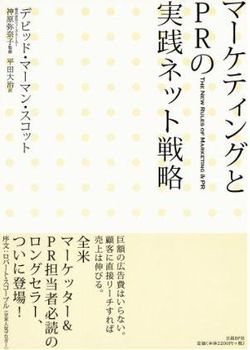 FYI, my book The New Rules of Marketing & PR is published by Nikkei in the Japanese language.