After a relaxing summer, I'm back on the road delivering keynotes and running seminars for a wide variety of organizations, companies, and groups around the world.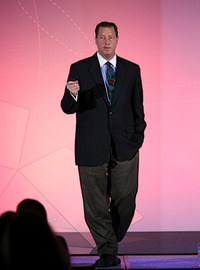 Many of the keynote speeches and longer group sessions that I run are for companies (such as my gig this week with the New York Islanders hockey team) or are as part of a particular industry event (for example I'm keynoting the Giant Screen Cinema Association international conference in early September and speaking at the Realtors Conference and Expo in November).
Please contact me if you're interested in discussing having me come to your company or to keynote your event.

There are also a number of upcoming events that I'll be participating in that many readers of this blog may also be attending. Perhaps one of these events fits into your schedule?
New Rules of Marketing seminar



I teach a full-day seminar based on my book The New Rules of Marketing & PR. Learn how to leverage the potential that web-based communication offers your business, in a one-day seminar that brings the book to life.
One participant said: All I can say is WOW! The book was excellent, but the seminar was amazing!
I cover, using tons of case examples, how to reach your buyers directly for a fraction of the cost of "old-school" advertising they'll likely ignore. We dive into creating content people want to consume and search engines reward with high rankings. You'll walk away with an understanding of how tools like blogs, podcasts, ebooks and social networking can be used to enhance your online presence. Here are the dates and cities. You can learn more by visiting Pragamatic Marketing:
September 23 - Reston, VA (Washington DC area)
October 16 - Bedford, MA (Boston area)
October 30 - Minneapolis, MN
November 13 – Burlingame, CA (Silicon Valley / San Francisco area)
December 18 - Bedford, MA (Boston area)
New Marketing Summit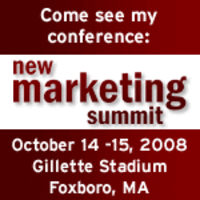 The New Marketing Summit will be held October 14-15, 2008 at Gillette Stadium, near Boston, MA. I'm really excited about this summit because not only am I the keynote speaker, but I am one of the "Master Minds" behind the event together with social media marketing experts Paul Gillin (author of The New Influencers) and Chris Brogan (co-founder of PodCamp).
We've put together a stellar event. The New Marketing Summit explores how and when to use the latest new media tools to engage, listen, communicate and collaborate with your stakeholders. While the October event this year is in Boston, in 2009, we're holding New Marketing Summit events in Milan, Dallas, San Francisco, and Boston. When you register, Use my exclusive priority code for a $100 discount – DAVIDVIP

Inbound Marketing Summit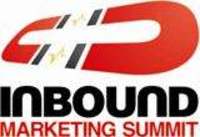 My friends at HubSpot have lined up a terrific event on September 8 in Cambridge, MA called the Inbound Marketing Summit. Learn from experts and peers how to leverage inbound marketing to generate more leads and sales for your business. I am delivering the morning keynote and best-selling author and blogger Seth Godin will deliver the afternoon keynote address on the changing landscape of marketing and how to implement "new" marketing ideas that will transform your business. I'm a Seth fanboy, so that will be fun.

Brand Manage Camp

The lineup of speakers at Brand Manage Camp on October 6-7, 2008 in Las Vegas is stellar. Everyone on the podium is a professional speaker and the organizers have done a terrific job of choosing a fantastic variety of topics.
I hope to meet you at one of these events.