The year since The New Rules of Marketing and PR was first published has been an absolute blast. I spend my time traveling all over the United States and the world speaking to groups about the new rules, spreading the word, opening people's eyes to the possibilities, and motivating them to change the ways they do marketing and public relations.
The coolest part of my life now that the book is out is that people contact me every day to say that the ideas in the book have transformed their businesses and changed their lives. Really! That's the sort of language people use. They write just to thank me for putting the ideas into a book so that they could be enlightened to the new realities of marketing and PR.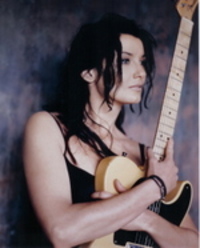 Take Meredith Brooks, a multi-platinum, Grammy-nominated singer and songwriter. Meredith has shared the top ten chart with Bono, toured with Mick Jagger, and had a worldwide hit single with "Bitch." Meredith is a songwriter, musician, music producer, and founder of record label Kissing Booth Music.
Meredith says: "The New Rules of Marketing and PR has inspired me to do what I have coached so many young artists to do, 'Find your authentic voice, become vulnerable, and then put yourself out there.' Since reading this book, I have been excited about truly connecting with people without the filter of all the 'old PR' hype. It has been really energizing for me to speak about things that I really care about, using my real voice."
How cool is that?
It's amazing (and humbling) that my ideas inspire all kinds of people to think big and motivate them to get out there into the world of new media to share their passions with the world. I feel a great sense of responsibility to keep pushing the edge with new hardcover books, keynotes, ebooks, and blog posts and hope that my ideas continue to resonate.
I'm excited that Meredith recently spoke with Marcelo Lewin of Pixel Heads Network "the digital media dude" on his podcast. It's a fascinating discussion about the music industry and what musicians can do to connect directly with fans and well worth a listen no matter what industry you're in.
Meredith Brooks on Pixel Heads Network
Meredith Brooks Kissing Booth Blog
Meredith Brooks site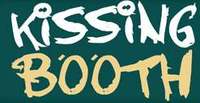 Meredith says: "Get on the Net and start cruising." She shares her experiences working fan based, age based, and hit based ideas and encourages recording artists to focus on existing fans instead of chasing another number one hit. "Old School is going to deflate," she says. "The wave to catch is new media."