The popularity of social networking sites including MySpace, Facebook, Friendster, and Xanga is phenomenal. Social networking sites make it easy for people to create a profile about themselves and use it to create a virtual network of their offline friends and to make new friends online. According to comScore Media Metrix, MySpace had 55 million unique visitors and Facebook 14 million unique visitors in August of 2006. Of course, not all visitors to these sites create their own profile, but there are millions and millions of people who do create one to share their photos, journals, videos, music, and interests with a network of friends.
CHECK ME OUT ON MYSPACE
Marketing on these sites can be tricky because the online community at social networking sites hates overt commercial messages. Acceptable marketing and promotion usually involves an offline personality creating a page on a social networking site to build and expand an online following. It is common for members of rock bands to have a MySpace page. For example, Boston-based rock band Guster has a popular MySpace page with a network as of this writing of 92,798 friends. Another band that does a good job with social networking is The Alternate Routes. Their MySpace page has 13,465 friends.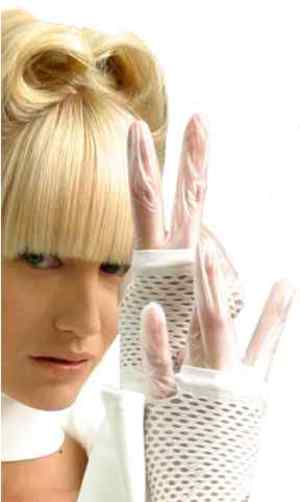 Volkswagen has taken a different approach. With tongue firmly planted in cheek, marketers at Volkswagen created a MySpace profile page for Helga, the German character who appears in some of the company's TV commercials. Visitors learn Helga's Likes ("I love the smell of gasoline. Gears turning, oil burning, stomach churning. Go fast or go home. Efficiency") and Dislikes ("'Pimped rides,' bumper balls, people in the left lane going 40 with the blinker on. Traffic. Scorpios, you can't trust them"). You can download ringtones, images of Helga, and short audio clips in Helga's strong German accent. My favorite Helga clip: "My xenon headlights are on." I've listened to it like 20 times. The Helga MySpace page works because Helga is very clearly a made up character and she is fun. Yes, this is advertising. However, it works (she has 8,418 friends) because Helga is seen as an interesting, slightly offbeat (although made up) online character.
Yet another tactic that some smart nonprofit organizations use is to encourage employees to establish a personal page, with details of the cause they support, as a way to spread the word. Supporters of political candidates (as well as some candidates themselves such as John Edwards) create pages on social networking sites too. As with all good marketing, it is important to create content that is right for the people who you want to reach.
If you are considering a strategy to get yourself out there and onto a social networking site for marketing and PR purposes, just remember that authenticity and transparency are critical. Don't try to fool the community into thinking that the page is something that it is not. Frequent eruptions within these communities happen when members uncover a fraud of some kind, such as an advertising agency creating fake profiles for people to promote products. Yes, you can use social networking sites such as MySpace to build a following, but the approaches that bands like Guster, companies like Volkswagen, and people like John Edwards take work best; avoid sleazy fake profiles of people who supposedly use your products.